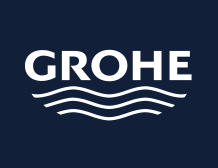 Bath room fittings and accessories
&nbspShower mixers, shower head, shower with stand, angle valves, water taps, shower hoses, shower trays, shattaf,
&nbspwash basin mixers, Basin taps, sink mixers, water filters and fittings etc
&nbspLuxe Bathroom and Kitchen Fittings from the German Manufacturers in Abu Dhabi now!
&nbsp
&nbspA bathroom with international fittings and fixtures only looks grand. This is why, we, from Bright Way Hardwares, are taking every little step at offering only the best. Luxurious bathroom fittings are everyone&nbsps dream-house accessories. We answer to this fantasy with ease since we are the prime Grohe Brand suppliers in Abu Dhabi.
&nbsp
All of Grohe&nbsps Opulence at Your Home
&nbspWe have interior designers and building contractors of prime properties in and around Abu Dhabi, seeking us to get the fittings from this brand. We offer:
&nbspGrohe Smart Shower collections like F Digital Collections
&nbspGrohe Euphoria Shower fittings
&nbspGrohe Spa collections like Astrio, Veris, Allure Brilliant and more
&nbspGrohe Bathroom taps in Cosmopolitan Styles like Quadra, Eurostyle Cosmopolitan, Concatto, and more
&nbspRainshower systems and more
&nbspKitchen taps, sinks, and accessories
&nbsp
Where is the Distinction?
&nbspThe uniqueness lies in the brand and its reputation. The German brand is a power-house in sanitary ware for those who prefer a style with functionality. Making a shower stall more of a spa is the specialty that Grohe has, and we are proud to offer too. Contact our engineers for more recommendations.
&nbsp
&nbsp